Key Executives (please click for profile):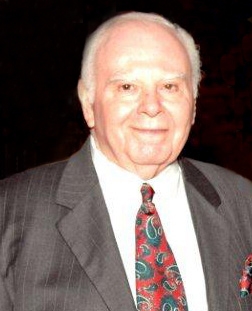 Thomas L. Rich, Founder (deceased)
Tom Rich is an entrepreneur with 50 years of dedication and experience as a management consultant to Fortune 100 Corporations such as: Colgate-Palmolive, American Express and American International Group (AIG). Tom is also the founder of various Phoenix Energy companies.
In the last 25 years, he has developed entrepreneurial projects in an array of important and timely sectors in agribusiness, nutraceuticals and real estate. In the last 10 years Mr. Rich has been working on projects that allow communities to create clean energy using the materials they have on hand. This aspect can make communities reliant on reconstituting waste by turning it into energy and freeing their community from imported fossil fuels from now and into the future. In the last few years Tom has dedicated himself to utilizing various wastes for creating sustainable energy systems by using his Phoenix Environmental Systems as his vehicle.
Finally, he is currently involved with digital products and services for mobile-web application development through DigiData Systems Inc., which he founded to address state of the art digital technologies.
Tom served his country honorably for four years in the United States Army, with extensive service overseas. He received his Master's degree in International Studies from the University of California, Berkeley and a Bachelor's degree in International Economics from Saint Steven's College at the University of Delhi in India.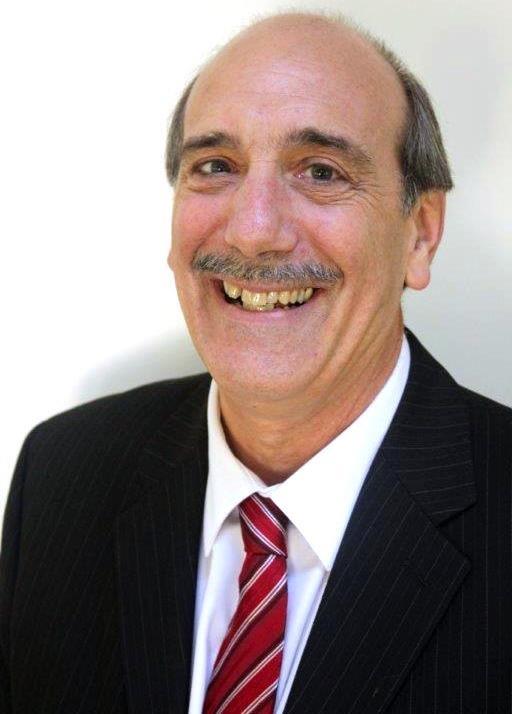 Richard A. DiIoia,President and Chief Executive Officer
Richard A. (Rick) DiIoia has 25 years in the power and energy field holding various levels of sales and management positions. His technical and marketing background covers Turbine, Diesel, Gas Engine Power Generation, Cogeneration and Trigeneration Microgrids. Rick has held sophisticated management positions for divisions of Cummins, Detroit Diesel, DTE Energy Technologies and OnSight Energy. He has also served as a consultant to solar installation companies and alternative energy providers. Mr. DiIoia has additionally managed major regional energy efficiency utility programs.
In addition, his vast experience in development and management of the delivery and installation of a variety of power systems for both foreign and domestic business establishes him as a well versed expert in the field of power and energy. He has tirelessly worked to improve the power and energy systems for government and military facilities as well as power plants, resort hotels, hospitals, telecommunication facilities, landfill sites, residential developments, utility operations, college and municipalities.
Mr. DiIoia received a BS Degree in Mechanical Engineering from Temple University.
High Profile Projects:
Traffic.com- Power Reliability Turnkey Installation consisting of UPS, Emergency Generator and Switchgear for TV stationTraffic.com(Power Reliability Turnkey Installation).
Home Depot- Five 820kW Cogeneration Plants in NYC stores
CCI- Small Cogeneration Plant for Car Wash in NYC
Damascus Bakery- Sale of two systems to NYC Bread Bakery for Distributed Power
MidAtlanticPower- Sale of Battery Powered "Energy Cell" to Peak Shave NYC Bakery
Best USA- 2000kW Peak Shaving Installation for Bank Operation
Visa- 350kW UPS and Internet Monitoring System for Bank Operation
Bank of New York- 400kW UPS backup system
NEXTEL- Garden City Switching facility - 1000kW for Peak Shaving and UPS backup
E.I. duPont Experimental Station, Newark, DE- 2500kW Utility Parallel Peak Shaving Operation for animal research facility
Viking Yacht- 2000kW Utility Paralleling and Peak Shaving facility
A&N Electrical CoOP- 2000kW & 1500kW Power Plants for Chesapeake Bay Islands
Musculoskeletal Research- 800 kW Peak Shaving Facility
Naval Ships Control Center Phila, PA- 750kW Peak Shaving Generator
U.S. Naval Base, Pensacola, FL- 750kW Peak Shaving and Data Backup Generation Station
DIVI Carina Bay- 1500kW Prime Power Plant for Caribbean Island Resort Hotel and Complex
ATT International- Premium Backup Power for Telecommunications Submarine Cable Stations in NJ, NY, FL, St. Croix (2)
Taj Mahal Casino, AC, NJ- 1500kW and 600kW Operations Backup Generators
Long Beach Island 911- Emergency Shelter Backup generator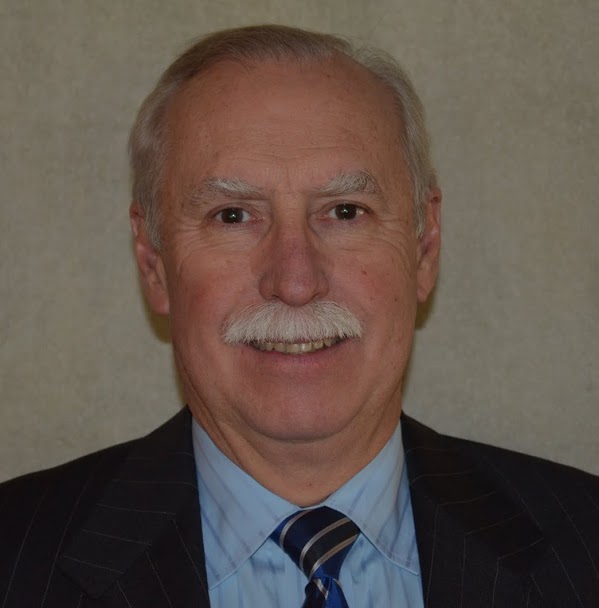 Bruce I. Macphail, Vice President and Chief Financial Officer
Bruce initiated his legal career at Wyeth (formerly American Home Products Corporation, now merged with Pfizer) in the Law Department, where he was a Senior Attorney with responsibility for corporate legal affairs in Latin America and Asia. Responsibilities included supporting mergers and acquisitions, tax planning, litigation, and Patent and Trademark licensing. Bruce was promoted to management, where he was Group Vice President for the Ethical Pharmaceutical Division for Latin America and Canada having responsibilities for 10 vertically integrated subsidiaries (including pharmaceutical and infant nutritional manufacturing facilities) having sales in excess of US$ 1 billion. He was subsequently promoted to President, International for the Consumer Health Division with responsibility for 30 subsidiaries engaged in marketing and sales of global brands such as ADVIL, CENTRUM, CALTRATE, ROBITUSSIN and CHAP-STIK. At Wyeth, he served on the Operations Committee and carried out extensive government lobbying while Chairman of both the Latin America and Canada Committees of the Pharmaceutical Research and Manufacturers of America. He maintains an independent law practice advising clients on transnational transactions and is Vice President and Chief Financial Officer for Phoenix Environmental Systems, Inc., engaged in developing sustainable development communities in the United States and several foreign countries.
Bruce holds a BA from Villanova University, a JD from Temple Beasley School of Law (where he is on the Board of Visitors) and an LLM in International Legal Studies from NYU Law School. He is a member of the Bar in New York and Pennsylvania.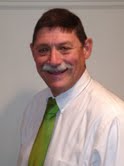 Robert Finger, Vice President and Chief Operating Officer
For the past 30 years Robert has honed his technical, sales and management skills in the power and energy industry. His working knowledge of high and low pressure boilers, conversions of waste to energy, landfill installations, co-generation, natural gas engine and stand-by engine applications are superior by foreign and domestic standards.
Mr. Finger has provided energy conservation projects to industrial, medical and commercial facilities in both foreign and domestic venues. He was instrumental in the construction of more than 100 Mw of landfill, methane reclamation projects in the United States alone. In conjunction with his duties at Phoenix Environmental Systems, he operates CEI Energy. The CEI Energy Company is primarily a project management group specializing in co-generation applications. As COO of Phoenix Environmental Systems, Robert's primary responsibility is to represent the project owner-customer as their Project Manager and Procurement Manager.
Robert Attended North Shore Community College and Northeastern University.
High Profile Projects:
Ozzie Properties, Andover, MA - Boiler system for 2,000,000 sq. ft. building
Simonds Saw, Fitchburg, MA – Co-Generation system to remove company for the LDC
El Paso Gas & Electric, Manus Brazil – 100 Mw GT Barge
LiFoam Industries, Peabody, MA – Design and Installation of fume incineration system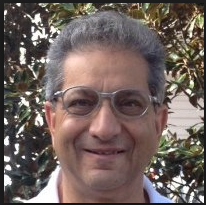 George Namie, Vice President of Engineering and Environmental Services
George brings over 42 years of engineering and environmental experience. Mr. Namie has been instrumental in securing environmental permits for large and small manufacturing facilities. Mr. Namie has permitted several new waste conversion technologies over the past three years in the states of Georgia, South Carolina, North Carolina and Utah. Mr. Namie has extensive experience with technical and regulatory issues including Solid Waste Management, RCRA programs, Waste Minimization, Clean Water Act, Clean Air Act, Toxic Substance Control Act, Process Hazard Analysis, Process Safety Management, and ISO 9001:14001 Certification for industrial, institutional, and commercial operations.
Mr. Namie attended The Pennsylvania State University, State College, PA, where he majored in Environmental Engineering and Science.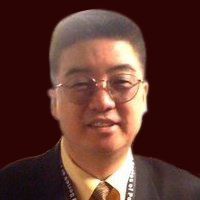 Tom M. Chou, Vice President and President of the Asia Division
Tom Chou has over 20 years of experience in business development, management, marketing, sales, and manufacturing. He began his career as an engineer at Manufacturers' Hanover Trust. In 1990, he started T.A.I. Computer Inc. in a basement. Within eight years, he had grown this business into an important computer manufacturer and distributor with annual sales exceeding 100 million dollars and 250 employees in seven east coast locations. In 1998, he was appointed Senior Vice President and General Manager of CTX International, one of the largest PC and monitor manufacturers, with responsibility for new product development and OEM manufacturing. He left CTX International in 1999 and entered into a partnership with China Telecom to provide residential and business international calling services with VoIP technology. This company partnership went on to provide more than 40% of the long distance phone cards in Tri-state New York, New Jersey Connecticut area. Currently he has oriented his entrepreneurial energies to participate in projects in environmental systems, health care, reusable energy, applications of information technology, telecommunications, interactive web programs, real estate, and the entertainment industry. Tom is responsible for the development of PES' activities in Asia from his office in Beijing, China.
Tom attended State University of New York at Stony Brook and NYU-Polytechnic University at Brooklyn, where he majored in Electrical Engineering and Applied Mathematics. He completed further studies in international business and commerce at New York University.